A rich snippet is a structured data markup implemented within your HTML code for the benefit of search engine recognition. The data consists of either microdata, microformats, or RDFa. In 2012, Google partnered with Yahoo and Bing to create what is known as schema.org, a form of microdata tailored for search engines. HVAC rich snippets help search engines like Google better understand the intention of your webpage. By implementing the schema.org microdata, Google can match your website to more relevant traffic. To get a better idea of how Google receives your content, check out their content mark up guide.
The implementation of rich snippets can really benefit HVAC contractors. By describing your website in more detail, you are enhancing the user experience. As we know, Google prioritizes websites that present relevant and helpful information to users. The rich snippets on your website will give users a better indication of whether your site is the type of site they are looking for. By giving users the heads up, those who end up visiting your website will have a superior experience.
How HVAC Contractors Can Use Rich Snippets
Though you can implement structured microdata at any time, Google will not immediately display the rich snippets on search results. Google will survey your data prior to deciding to present it as a rich snippet. Once your data is determined to be properly implemented, Google will begin to display the snippets on search results. At that point, HVAC contractor websites can enjoy the following benefits:
Increased Traffic: By implementing rich snippets, users who know what they're looking for are more likely to visit your website
Relevant Traffic: Those same users who know what they're looking for are also more likely to complete the call to action and become customers
Decreased Bounce Rate: Rich snippets decrease irrelevant traffic; i.e. users with no need for HVAC services who exit your website almost immediately upon entering
By making relevant information immediately visible to the user, you are attracting the right kinds of people. The ultimate goal of every HVAC contractor website is to generate leads and create customers. Website traffic alone will not help your bottom line. Attracting the right kind of traffic with people who need your services is what will ultimately benefit your company.
The Importance of Rich Snippets for HVAC Companies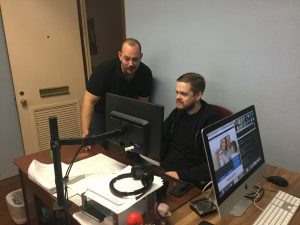 The best way to measure the importance of HVAC rich snippets is to explore the disadvantages of websites that don't use them. When Google crawls a page not embedded with schema.org, it can easily emphasize content that you don't wish to rank for. Worse, it can fail to emphasize the content that you really do want to rank for. This lack of specificity can lower your overall ranking, and also attract the wrong kinds of users.
HVAC companies serious about search engine optimization (SEO) should implement rich snippets with schema.org. If you are unsure if your current site contains schema.org, consult with your website manager or marketing company. At HVAC Webmasters, we implement structured data into all of our websites, helping them rank on Google and create a great user experience. To further discuss HVAC rich snippets, call us today at (800) 353-3409.