Do HVAC Contractors Need CRO?
Before HVAC contractors can optimize their CRO, they must know what it is. Conversion Rate Optimization (CRO) is a method of improving sales conversions based on website analytics and customer feedback. Using Google Analytics, companies can track the entire conversion process and evaluate everything from where it starts to where it breaks down. CRO is important for the following reasons:
Market Research: Measuring data for CRO provides insightful info about consumers and how they behave on websites
Resource Efficiency: The goal of CRO is to best utilize website resources to convert customers
Return on Investment (ROI): CRO and ROI correlate directly — conversion rate increases precipitate ROI increases
Your website is an investment. So like any other aspect of your business, you want that investment working at its optimal level and serving its desired purpose. In the case of your main website, the purpose is to generate customer leads, and ultimately turn them into sales. Call (800) 353-3409 for HVAC conversion rate optimization.
Enhancing User Experience For CRO
User experience directly influences conversion rate optimization. The process of users completing a call to action is known as a marketing funnel. The user starts as a simple website visitor, and ends up as a potential customer. But what happened during that process, and how can we measure it? Take a look at this funnel example:
Enters Website — Watches Welcome Video — Browses Services — Enters Service Page — Engages With Content — Clicks Phone # Link
Though in this example, the user completed the entire funnel process, others will drop out at some point before the call to action (the phone number link). Let's say for example, a large percentage of dropouts occur after browsing services, that would indicate that the services page lacks optimal user experience. This is a correctable problem, and enhancing the services page might lead to a huge spike in conversions.
Decreasing Bounce Rates on Your HVAC Company Website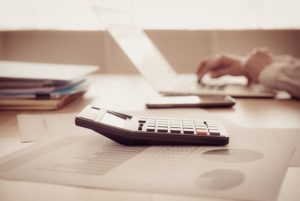 In the previous example we illustrated how enhancing user experience can lead to more conversions. The same is true for the reduction of bounce rates. Using the same funnel concept, companies can measure the precise point at which users are "bouncing". This can refer to clicking the back button, closing the window, changing the web address, and even clicking on an external link. Google Analytics provides great information about the points of your website causing the highest bounce rates.
If this all sounds too overwhelming to process, have no worries. HVAC Webmasters has all of your bases covered with our extensive internet marketing plan. Not only will we optimize your conversion rates but we will build you a brand new custom website and optimize it for Google searches. If you are interested in discussing HVAC conversion rate optimization and how it can generate a higher ROI, give us a call at (800) 353-3409.