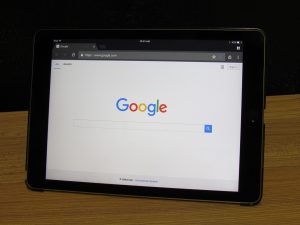 Every online marketing company promises you a high performing website. But how does an HVAC contractor really know if their website is performing at an optimal level? The best way to track the performance of your website is by using Google's free web analytics tool; Google Analytics. For no charge, you can install tracking codes within your website HTML and access reports, statistics, graphs, and other useful information via the Google Analytics dashboard.
Google Analytics is a tool that allows you to control your own measurements. Breaking down reports into extremely narrow measurements can help you get a better idea of how to improve your website. For example, you can easily measure all the traffic that comes through your website. But that information doesn't really tell you much on its own. With Google Analytics, you can break down that traffic by specific demographics. If you want to know how much traffic you are getting specifically within the geographical locations you service, you can measure it.
Is Google Analytics Important for HVAC Contractors?
Google Analytics is important to HVAC contractors because of its specificity. Not only can you generate generalized reports about the performance of your HVAC company website, but you can get into the particulars of what you can improve. HVAC Google Analytics management can really make a difference in optimizing your online presence. Some of the metrics generated by Google Analytics include:
Audience: Break down your website visitors into specific demographics
Acquisition: Determine through which sources (organic, PPC, referrals, etc.) users are accessing your site
Behavior: Understand what users are doing once they get to your website
Bounce Rate: Measure how many users are exiting before navigating to a new page
Conversions: Set up a phone number link and track who clicks on it from their mobile device
Pageviews: Track the number of times user's visit a specific page
Sessions: Measure the length of a user's visit
Users: Determine the amount of people visiting your website
Each metric stems out into even more specific measurements. Within this data you can get a great idea of how your website is performing, the quality of your website traffic, and how you can improve your website overall. In addition, Google Analytics can give you an idea of where your market inefficiencies might lie. In this case, market inefficiencies are pockets of the market that are being undervalued in the HVAC industry.
Should HVAC Companies Study Google Analytics?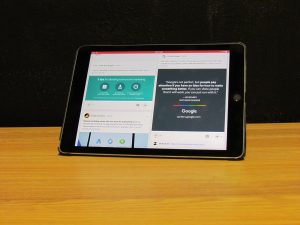 Google Analytics is a free tool, but that doesn't mean it's simple to understand or navigate. HVAC companies may not want to spend their time and resources studying the intricacies of analytics. Luckily for you, HVAC Webmasters can track your data on Google Analytics, and use it to optimize your website. Our experience working with HVAC contractors, as well as our expertise with Google Analytics, will allow us to combine the two for the best of both worlds.
If your website is currently underperforming, you might want to consider tracking it with Google Analytics. If your site is run by a 3rd party marketing company, ask them if they are tracking performance with Google Analytics, and if you can have access to that information. For HVAC Google Analytics management, call us at (800) 353-3409