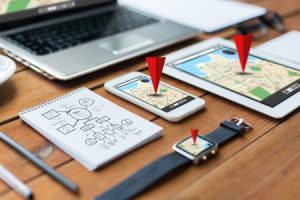 What good is ranking for keywords nationally if you cannot convert the traffic into leads? Not good at all. Because of this, HVAC contractors should be focused on local lead generation. One of the most important aspects to local SEO is Google Maps. Google Maps is an internet mapping service relied upon by much of the general public for location data and route destinations. To optimize your business locally, Google Maps is imperative.
In 2014, Google released their Pigeon algorithm update which increased the standing of location mapping services such as Google Maps. When you perform a mobile search for "HVAC contractor in (City, State)" you will see that map listings are presented before any website links. What this means is, to give yourself any chance of ranking first on Google, you must optimize your HVAC Google Maps location data.
How Google Maps Affects Local HVAC Contractors
Optimizing for websites only will no longer get HVAC contractors the biggest slice of the pie. As more users search on mobile devices, your online visibility must adapt to the times. Local SEO is reliant upon accurate citation sources and location data. Before you can proceed with Google Maps, you must ensure that you have claimed your Google My Business page. Once you are considered a business by Google, you can take the steps to add your location on Google Maps. To add your location, take the following steps:
Sign In: Access Google Maps on your desktop or mobile device and make sure you are signed in with your Google My Business account information
Zoom In: Locate your HVAC company building on the map and zoom in to the exact position
Send Feedback: Look on the bottom right and click on "Send Feedback"
Add New Place: Click on "Add a missing place" and place the marker on the exact position of your building
Submit: Input the necessary information and click on "Submit"
After you have added your location data to Google Maps, make sure it is identical to the citation listing on your Google My Business page. Check other citation sources like Angie's List and HomeAdvisor to ensure the same address accuracy. Once you have double checked your listings, you are now optimized for local searches. If your HVAC company ever moves its location, make sure to update Google Maps, Google My Business, and any other citation source in which your address is listed.
Google Maps Lead Generation for HVAC Companies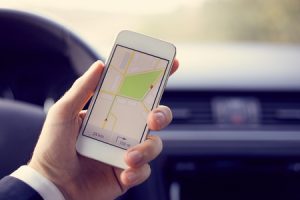 Optimizing your local search will really make a difference in lead generation. By becoming visible to local mobile searches, you are giving yourself a great opportunity to gain customers. To test where you currently stand in local searches, search for your company name on a mobile device. If you are nowhere to be found, you have missed several steps in your local search optimization.
We understand that SEO is time consuming and can become a nuisance for HVAC companies. That's why we offer internet marketing services designed to create lead generation and a sustainable online presence. If you are unsure if you are properly located on Google Maps, HVAC Webmasters can help you find out. For HVAC Google Maps optimization, give us a call at (800) 353-3409