Optimizing your local map listing is an essential component for a complete web presence. The purpose of having a company website it to attract customers and increase revenue, but this cannot be made possible if you are invisible online. There are tons of local HVAC companies in your area, and without proper mapping, your chances of being found online by potential customers are narrow. One of the things HVAC Webmasters offers as part of our ongoing SEO services is creating and optimizing your local map listing. Because consumers mostly use their smartphones to look up services in their area, you are able to reach potential customers even more with optimal mapping services. At HVAC Webmasters, we want you to dominate the search results and we are able to help you by proving local mapping services for your HVAC company. Increase your probability of potential customers finding you and boosting your sales, when you call us today at (800) 353-3409 for local mapping for your HVAC company website.
How We Optimize Your HVAC Website for Local Mapping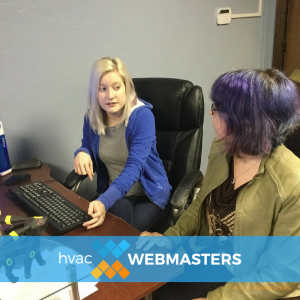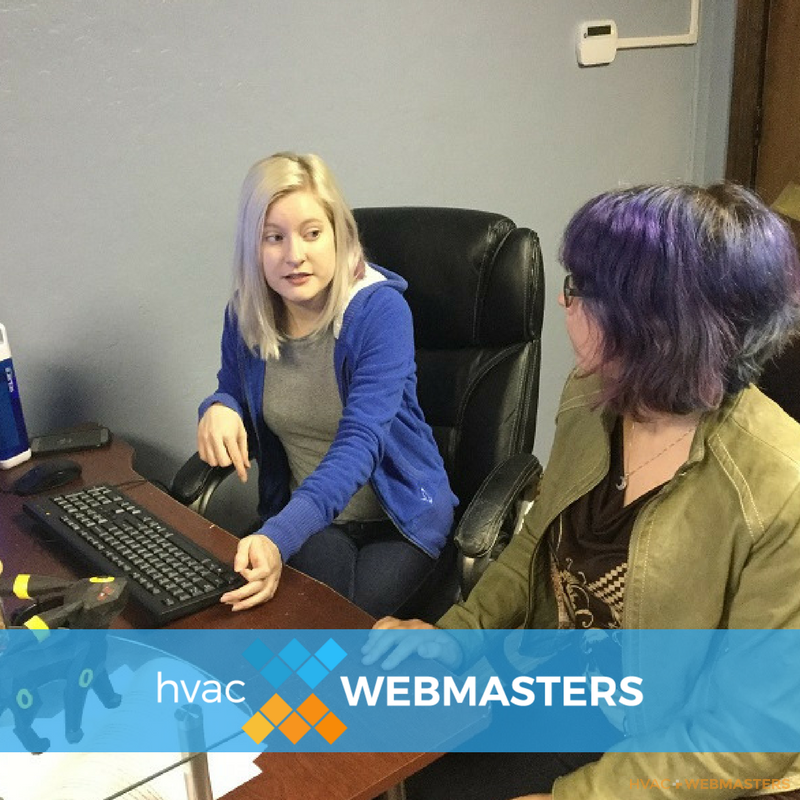 It is the job of the HVAC Webmasters team to get you the best possible results for your HVAC website and we do that by optimizing not only content and other SEO elements, but with local mapping marketing campaigns, as well. In order to rank higher on search engines and increase customer and sale traffic, there are a few things we do to ensure this happens.
Set up your HVAC business listings
In order for search engines like Google, Bing, and Yahoo to rank you in the top three of their first page, they will need to know that your business is real. Because Google is considered the juggernaut of search engines, we set up a Google My Business page. In addition to a Google My Business page, we will also set you up with other business listings. We do this because business listings share findings with one another, which will make your HVAC business seem more credible, and in turn, ranking you higher for local HVAC searches.
NAP Consistency
After we have set you up with different business listings, we have to make sure that your NAP is consistent and listed throughout your website. NAP stands for name, address, and phone number. In order to rank higher on search engines, it's imperative that your NAP is the same on every single business listing. Without consistent NAP, it can confuse not only customers who are trying to contact to you but to search engines that you are listed with. This goes back to search engines needing to know that you are a trustworthy and legitimate business; consistency is key when you want to top the search rankings in Google and other search engines.
Proper citations throughout your website
Citations are like NAP, which refers to your business information that is placed throughout your HVAC website. We will use both partial citations (name and phone number) and full citations (name, address, and phone number) when adding your business information on your website. We do all of this because citations help your website rank higher.
We do additional local mapping services like embed google maps onto your contact page, customers reviews, and monitor rankings to ensure your local mapping marketing campaign is giving you the top results in search engines and enhanced customer traffic. Let us help you optimize better online today by calling us at (800) 353-3409 for local mapping for your HVAC website.
Local Mapping Services For HVAC Contractors and Companies
While we set up business listings, monitor your NAP, and create citations for your HVAC website, there are other local mapping services we offer to help your website rank higher.
Structured Data Markup – We are able to complete your web visibility with structured data markup.Not only will potential customers see your business information, they will be able to see your social media platforms, as well.
Because social media is such an integral part of how we communicate and learn new information, incorporating your social media with your local business listings will help build greater trust among search engines and get you acquainted with consumers.
As stated before, because clients use their phones a lot to search for surrounding services and products, it's important to get the proper local mapping from a professional SEO HVAC team. The experts at HVAC Webmasters have years of experience researching and implementing this SEO component for local HVAC contractors and companies. We are able to get you on the map and not only have Google and other search engines trust you, but our mapping services will also give you a boost in customer traffic that is able to help with sales.
Don't wait! Call us today at (800) 353-3409 to take your local SEO campaign to the next level with the HVAC Webmasters local mapping for your HVAC website.