HVAC contractors have probably been told that their website should be indexed on Google. But what exactly does "index" refer to? The links you see on Google search results have been indexed by the search engine. Indexing is simply the insertion of your website into Google's search database. So how does Google know when to index a website? Through a process known as crawling. When you launch a new website, or update a current one, Google will use bots to crawl your website and determine how it should be indexed on search results.
HVAC Crawling and Indexing optimization refers to the optimal presentation of your website for Google crawl bots. Creating a good page structure, with structured data, sitemaps, and schema, allows Google to easily crawl and index your data in a way that presents well to search engine users. By helping Google understand what your website is about, you can help them match you with relevant traffic, which has a chance to lead to sales conversions.
Crawling Optimization for HVAC Contractors
As an HVAC contractor, you should be asking yourself, how can I make my website as simple for Google to crawl as possible? The answer lies within the structure of your website. Below you will find some of the primary factors in creating a website optimized for crawling:
Link Structure: Internal links to relevant pages, as well as quality backlinks from reputable sources
Meta Tags: Distinctive tags with relatively low competition that will make your website stand out
Sitemaps: An uploaded XML or text file that lists your pages hierarchically
URL Structure: Hierarchical URLs that present rationally to website visitors
Each of these factors can help Google crawl your website and index it for relevant searches. A page optimized for crawling has a great chance to reap the rewards of a high Google search ranking. Google explicitly states their steps for a Google-friendly site, and following them is a no-brainer for HVAC contractors.
How HVAC Companies Can Get Their Website Indexed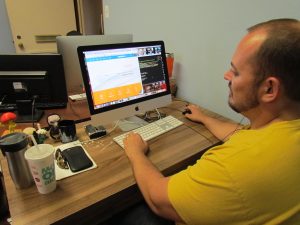 Once Google crawls your website, it will determine which pages to index based on your html meta tags. You can tell Google specifically which pages you want indexed and which pages you don't. Certain pages that you consider to be of low user value are better off not being indexed. The process of inserting meta tags requires knowledge of web coding and html. If you are unsure if your website is optimized for indexing, you should check with your website manager.
HVAC Webmasters has years of experience working with HVAC companies and building websites that rank well on Google searches. Our team of web designers create sites that are optimized for crawling and indexing. We can help you grow your business online and generate customer leads. For HVAC crawling and indexing optimization, give us a call at (800) 353-3409