One of the most common crawling errors for HVAC company websites is 404 error pages. Not only do these create crawler problems, but they also worsen the user experience for your site and cost you potential spots on Google search engine results. The anecdote for 404 errors are 301 redirects. The number 301 represents a "moved permanently" designation for the URL. It re-routes old URLs to the newest version of the page. This improves:
Duplicate Content Problems
Search Engine Optimization
Site Crawlability
User Experience
404 page errors can negatively affect your standing on search engine results. Why? Because when a user clicks on your 404 page from a search engine, they are expecting to find relevant content that relates to their search query. Instead, they find an error page with no content. This signals to Google that your website does not deserve rankings for that keyword. Call (800) 353-3409 for HVAC 301 redirects.
Reasons For 301 Redirects
We know that 404 error pages should be redirected to the latest version of the page. But what exactly causes 404 errors, and in what other instances should 301 redirects be applied? Take a look at the below examples:
Dynamic URLs: Sometimes it's good to create shorter versions of URLs for SEO purposes, and you'll want to redirect the older ones to the newer ones
New Domain Name: Buying a new domain name might mean transferring content from your old one, you'll want to redirect the old domain links to the new one
WWW: In some cases, redirecting your HTTP:// to your HTTP://WWW. link prevents duplicate content issues
301 redirection can be a life saver when migrating websites. You don't want to lose all the SEO that you've accumulated from your former site, so redirecting those pages to the new one will keep frequent visitors circulating through your domain. Be careful that the content relevance is applicable, as redirecting a previously indexed URL to an irrelevant one can severely damage your SEO.
How HVAC Contractors Can Set Up 301 Redirects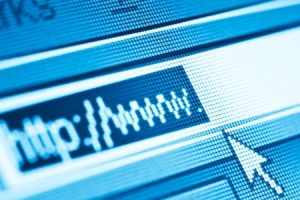 301 redirects should be handled by a professional web designer. This is a very serious process of URL redirection that can affect your entire domain. There is code involved that must be added to the .htaccess file, and novice web programmers can easily do permanent damage to your website directory.
If you are interested in 301 redirects for your website, contact HVAC Webmasters today. We have elite professional web designers that have experience editing site files, and optimizing them for search engine results. Prevent an increase in bounce rate on your website by calling (800) 353-3409 for HVAC 301 redirects.