404 error pages are one of the most common hindrances to Google web crawlers. Aside from their negative impact on crawling and indexing, error pages can also be a detriment to user experience. Because of the priority that Google places on user experience, this can cost websites valuable spots on search results. The best way to fix 404 error pages is with 301 redirects. The number 301 represents "moved permanently" and designates an old URL to be redirected to a newer version. 301 redirection can improve:
Duplicate Content Problems
Search Engine Optimization
Site Crawlability
User Experience
When a user hoping to find relevant content is greeted by a 404 error page, they become frustrated easily. They were expecting to be informed or guided, and instead, are disappointed. This poor user experience signals to Google that your web page no longer deserves to be ranked for the keywords generating traffic towards it. Of course, if you employ 301 redirections from HVAC Webmasters you can re-route that URL to an updated version of the page, and provide the positive user experience that Google values. Call (800) 353-3409 for HVAC 301-redirects.
Reasons For 301 Redirects
We've talked at length about 404 error pages, but they are far from the only instance in which 301 redirection is necessary. In fact, there are several other reasons for 301 redirects that include page redirects to replace an existing page or to maximize SEO with canonization between domain variances. At HVAC Webmasters, our web design team has the skill and expertise to handle each scenario with precision and efficiency. You can count on us to fully optimize your heating and cooling website. Additional reasons for 301 redirections include:
Dynamic URLs: Sometimes it's good to create shorter versions of URLs for SEO purposes, and you'll want to redirect the older ones to the newer ones
New Domain Name: Buying a new domain name might mean transferring content from your old one, you'll want to redirect the old domain links to the new one
WWW: In some cases, redirecting your HTTP:// to your HTTP://WWW. link prevents duplicate content issues
Website migration, in particular, can be confusing for website owners. You don't want to lose all the SEO you earned with your old website but are looking for a new design, new domain address, etc. 301 redirects can really make this process easier by re-routing users from your old pages, to their newer counterparts. This way, you maintain the optimization from your old site, while enjoying all the perks of a new once.
How HVAC Contractors Can Set Up 301 Redirects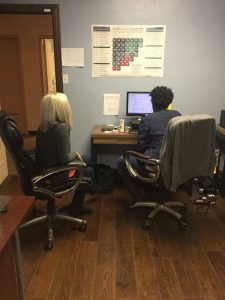 Any time you're altering server behavior, you should leave the task to a professional web designer. Even a small mistake during the process can wipe your entire website off the web. Coding is involved in this process in the form of the .htaccess file. Novice programmers can do permanent damage to your web directory if you allow them full access. Make sure you know the credentials and qualifications of anyone performing such actions.
HVAC Webmasters is a one-stop solution for contractors in need of website assistance. Not only do we offer 301 redirection services, but we also offer website design, content marketing, SEO, and PPC. You won't need to have 5 different companies to handles your internet marketing, you will only need us. Our staff of web designers, SEO experts, and content writers are ready to put your website in its best position to succeed in 2019. Call (800) 353-3409 for more information HVAC 301 redirects and how your site can benefit.