Most HVAC companies share a common goal of ranking towards the top of Google search results for industry keywords. But did you ever stop and think about how that actually happens? Aside from Google AdWords, in which companies can pay their way to the top of search results, organic rankings are determined by a function known as an algorithm. For those unfamiliar with the term, an algorithm is a set of rules followed when making a calculation. In this case, the set of rules are defined by Google to calculate the value of a page for a corresponding search query. Factors Google's algorithm takes into account include:
Content Quality: How informative, valuable, and unique the content is
Keyword Placement: Where keywords are placed throughout the content (images, titles, headers, etc.)
Link Profile: The quality of inbound links pointing towards your website, as well as outbound and internal links
Google regularly updates its algorithm in an effort to improve its precision. While the exact changes are unreleased, Google has been consistent in expressing what they expect from websites. HVAC companies shouldn't overreact to every minor algorithmic change, even if it temporarily bumps down their ranking a few spots. Contractors should be most concerned about following Google's mission statement of user experience enhancement and ethical, natural, link earning. To learn more about Google algorithms, and how they impact your heating and cooling company, give us a call at (800) 353-3409.
Keeping Track of Google Algorithms for HVAC Contractors
As we noted, Google regularly makes changes to its algorithm. With that said, some changes are more significant in nature and are given their own name with so they can be easily referenced. Many of the most famous Google algorithm updates have equally infamous names. If you've heard marketers wax poetic about Panda and Hummingbird, you know of what we speak.
Each of the major algorithm updates has impacted search engine optimization (SEO) in some manner. Some of the biggest updates include:
Panda (2011): Began to distinguish websites with useful and valuable content from their opposite
Penguin (2012): Disallowed unnatural and manipulative link building
Hummingbird (2013): Became a more sophisticated tool that began to better understand user intent
Pigeon (2014): Began considering location data when determining which sites would rank in specific areas
Mobile Friendly (2015): Prioritized websites that provided an optimal mobile experience
Possum (2016): Began to decipher the phrasing of individual search queries
Paranoia Surrounding Algorithm Updates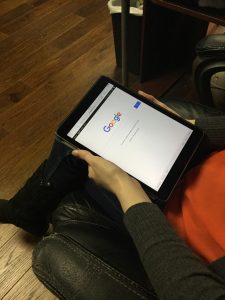 Marketing companies will attempt to tap into the paranoia that often surrounds algorithm updates. Because most optimization once consisted of link scheming, keyword stuffing and other black hat SEO tactics, initial algorithm changes made a major impact on most websites. As time has passed, Google has made it more clear than ever before what they expect from a website. The only companies that should be particularly worried about new updates in 2020 are ones that continue to engage in manipulative tactics in an attempt to "trick" the search engine. If you are optimizing your site ethically, there is no need to worry.
HVAC companies often make a mistake when first hiring a digital marketing company. They go for the cheapest, or the one promising the most outlandish results. The ideal choice merges affordability with realistic expectations. HVAC Webmasters will help you improve rankings in a sustainable, ethical way, at a fair and manageable price.
We offer two payment plans for our basic services. First is our month to month plan which requires fixed payments at the end of each month. Second is our pay per lead plan which empowers clients to pay only AFTER an exclusive lead is generated. Both basic plans include monitoring of Google algorithm updates. We also offer add-on services including PPC management. Call (800) 353-3409 to learn more about how algorithms impact your HVAC company.