On-page SEO is crucial, but alone will not be enough to secure top rankings on search engine results pages (SERPs). To separate your website from competitors in your market, you must establish something called domain authority (DA). The term references a metric developed by the popular SEO service MOZ, and it aims to reflect a website's inbound link profile.
Sites with higher domain authorities project to outrank sites with lower ones. Although DA is not the only ranking factor, it is one of the most impactful ones. The metric is based on:
Linking Root Domains: Number of external websites with links to yours
MozRank: A MOZ developed a ranking algorithm
MozTrust: A MOZ developed trust algorithm
Total Links: Number of total inbound links (including multiple links from a single domain)
The DA scale ranges from 0-100, with 100 indicating a superior link profile. Highly populated websites like Wikipedia and Google have a perfect 100 score because of their national prominence. For HVAC websites, a score between 10 and 30 is to be expected. Local companies generally have a lower DA due to their narrow range of potential backlinks. To learn more about domain authority for HVAC contractors, give us a call at (800) 353-3409.
How Can HVAC Companies Influence Their Domain Authority?
Practicing consistent SEO protocol is the best way to influence domain authority. Since the metric is an aggregate rating of several measurements, only comprehensive campaign tactics will directly influence your score. HVAC Webmasters helps contractors build a stronger link profile with content marketing, SEO, and website design, all components that can contribute indirectly to DA.
The process of earning quality links will help improve your website's link profile, and subsequently, its domain authority. Ways to earn quality links include:
Publish Content: Create and market high-quality content
Share Socially: Be active on social media platforms like Facebook and Instagram
Website Maintenance: Make sure pages are displaying properly so external sources feel comfortable linking to your site
It's important to note that your score is calculated programmatically and involves no human subjectivity. With this in mind, scores may fluctuate from time to time without changes being made to your website or its link profile. This should not alarm HVAC contractors, as long as the number stays within its general range. While domain authority aims to project how Google will evaluate a particular website, it cannot do so with 100% accuracy. At the end of the day, Google will still determine where your website ranks.
Internet Marketing From HVAC Webmasters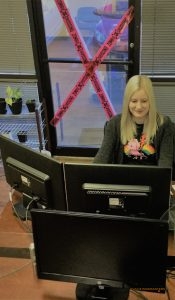 If your site is currently struggling to rank well for industry keywords, domain authority could be a fundamental reason. By investing in internet marketing services from HVAC Webmasters, you can improve your link profile, along with your on-page optimization. With multiple services and plans, you are sure to find the perfect package for your HVAC company's needs.
If you've been in business for a while, and just can't seem to secure high rankings on Google, the source of your problem could be domain authority. MOZ's predictive metric projects how well a website will rank on Google SERPs based on its current link profile. While the score cannot be directly influenced, it can be impacted indirectly through a series of optimization techniques and a process of earning quality links.
To learn more about domain authority and how it can affect your search rankings, give us a call today at (800) 353-3409.