A backlink refers to an inbound link to your website originating from a 3rd party source. Backlinks help search engines gauge the credibility of websites based on associations. In other words, if a reputable website links to your site, Google will perceive that as a positive association, and therefore hold it in higher regard. The downside to this concept is revealed when an untrustworthy URL links to your website, and Google interprets this association as a negative. That's where backlink monitoring comes in. At HVAC Webmasters, we monitor your backlinks for:
Anchor Text: The contents of the linked text, and how appropriate it is within this context
Credibility: The reputation and standing of the corresponding website
Relevance: How sensible the link association is
Spam: Whether or not the link originates from spam sources like comment sections or forums
Backlinks from reputable entities are earned, not given. Google warns against backlink transactions, which provide a financial or reciprocal incentive for creating the outbound link. Search engines ideal scenario is natural link building, in which a website will create an outbound link based on the merit of the source and the context of the content. Ways to earn backlinks include content marketing, on page SEO, and regular blog posts. To further discuss backlink monitoring for your HVAC company, give us a call at (800) 353-3409.
The Importance of Backlinks for HVAC Contractors
Backlinks are a vital component of search engine optimization. Earning links from authoritative websites informs Google that your company is credible by association. If you accumulate substantial backlinks, all from good sources, Google will conclude that you deserve to be more visible on search engine results. Needless to say, this can really benefit your business as more traffic navigates to your website, and more leads are generated. Ways to earn quality backlinks include:
Blog Posts: Regular blog posts with engaging informative content
Content Marketing: Publishing high-quality web pages with industry keywords
Directory Listings: Claiming and optimizing your directory listings on platforms like Google My Business, and BBB
Social Networking: Building relationships with other businesses via Facebook, LinkedIn, and Instagram
Generating inbound links is an important part of off-site SEO. The best way to earn links is to be visible on all corners of the internet (i.e. social media, business directories, etc.) so that the most opportunities will be presented for your website to receive links. There is no way to force this to happen, and any marketing company who tells you otherwise is being unethical. Manipulation of links is one of the most frowned upon practices on the net, and something Google policies strongly.
How To Disavow Backlinks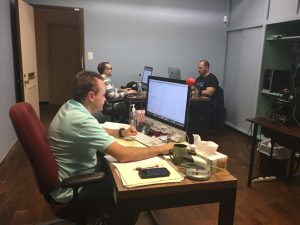 If you notice inbound links coming from low-quality sources such as comment sections, or forums, you should take action and contact the webmasters of those sites. A simple email can sometimes be enough to prompt the removal of these problematic associations. With that said, webmasters for spammy websites are hard to find, and can hardly be relied upon to help out your company. In cases where manual removal is not an option, you can utilize Google's Disavow Links Tool and read up on their details about disavowing backlinks.
If your website is not ranking where you think it should, your link profile could be in need of major renovation. Link disavowal is a great first step in improving the health of your link profile and presenting an ideal impression to search engines. If you require assistance with any of your link building practices, HVAC Webmasters is here to help. From the internal link structure to URL consolidation, we have you covered. Dial (800) 353-3409 for backlink monitoring services.