There are many important components of SEO that help you HVAC company grow it's brand, enhance customer traffic, and rank higher on search engines. Quality content, web design, social media, and mapping are incredibly important, but there is one element of SEO that is essential to your SEO and internet marketing strategy, which is link building. Not only is it an important way to grow your website, links are a fundamental in attracting more traffic to your HVAC website. At HVAC Webmasters, we not only work to get your other SEO components like content and web design to help optimize your website, but we will develop a link building strategy that generates potential clients and more brand awareness. Our team of highly trained SEO experts have the knowledge and skills to create a link building strategy that will help you HVAC company grow even more on the web. Our link building services are not a one and done deal; we help you achieve more success through monthly link building services that will keep you ranking in search engines and drive client traffic your way. Start link building services with the HVAC Webmasters today by calling (800) 353-3409 to get your HVAC company in the top search results.
Why Link Building Is Important To Your HVAC Website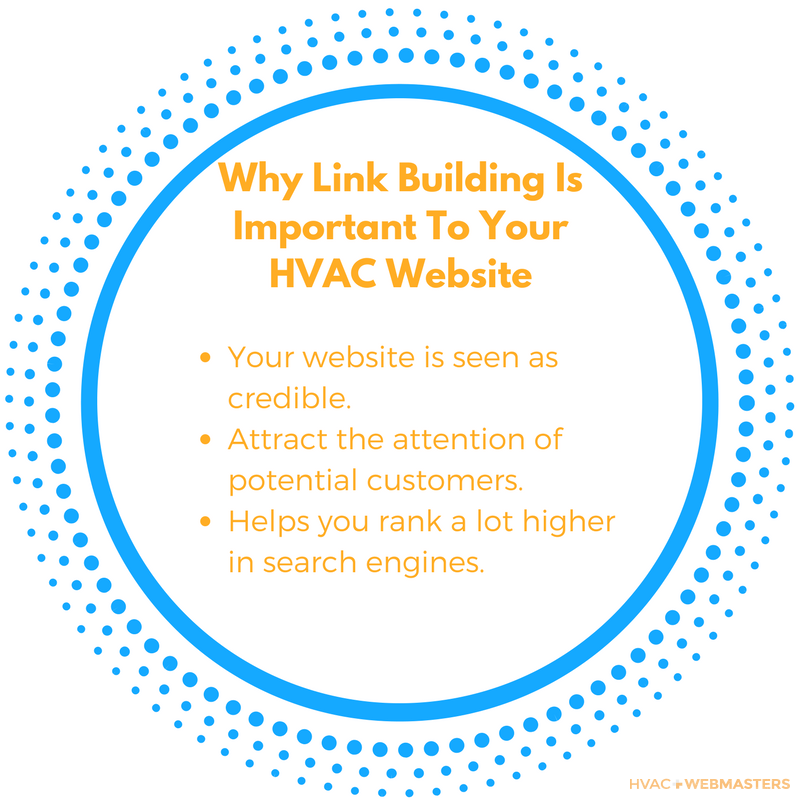 Before jumping into why link building is essential to your HVAC website, it is important to know what link building is. Link building is the method of securing links from other websites to your HVAC website. Links are an easy way for internet users to find new pages and explore the internet. Not only that, search engines, like Google, see link building as an important element when ranking a website. Google uses links to crawl the web which helps them discover new web pages and in turn they will determine how those pages should rank. While other elements like content and mapping are very important to SEO, link building is very important to search engines. When search engines like Google are considering what websites should rank higher, they will look at not only content, web design, and mapping, but they will examine how many external links are on your website and how reputable that website is. We always want to ensure the search engines are happy, so in order to rank higher, your websites should have more links.
Key Factors of Quality Link Building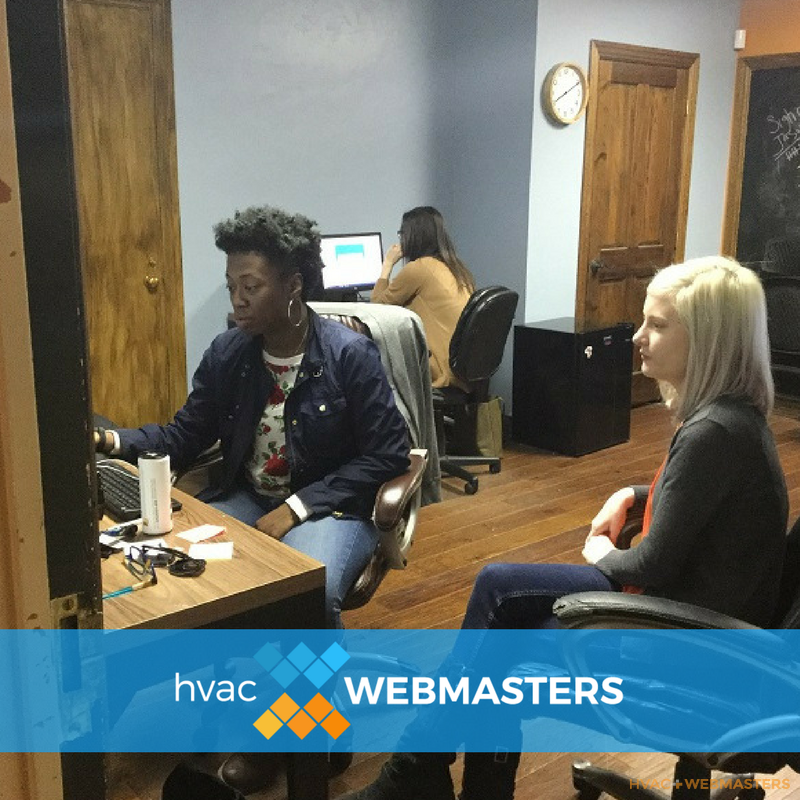 While the number of links is important to search rankings, there are other factors link factors that will help your HVAC website rank higher. If random links are inserted in your site, it doesn't matter how many you have, search engines will penalize you. It's more than the quantity of links but other really important variables that work together to get you ranking higher in the search engine results.
Links from authoritative webpages: If you are linking to a web page, it is important to link to a web page that is deemed credible.
Links from an authoritative website: Links from larger websites hold a lot of rank. If they are well-known website, it will increase your ranking significantly.
Links from relevant websites: Links on your webpages need to be relevant to HVAC subjects.
Link position on your HVAC pages: Having links appear in the content of your web pages, is fundamental to ranking.
Link anchor text that is used: The anchor text refers to words that are within a link. Taking advantage of keywords and keyword phrases that rank high is important for anchor text
The HVAC Webmasters are able to develop a link building strategy that are able to generate client and sales. We are dedicated in providing your HVAC company with the best link building services that will help you achieve long-lasting results. Call the HVAC Webmasters today at (800) 353-3409 to start a link building strategy for your HVAC website.
HVAC Website Link Building Campaign
The goal for your link building campaign should be the same as your SEO and internet marketing campaign: build relationships, boost your website's credibility, and expand search engine traffic. In order to have a successful link building campaign, the HVAC Webmasters plan and create a strategy that increases the amount and quality of external links. We get websites to link to yours in a few ways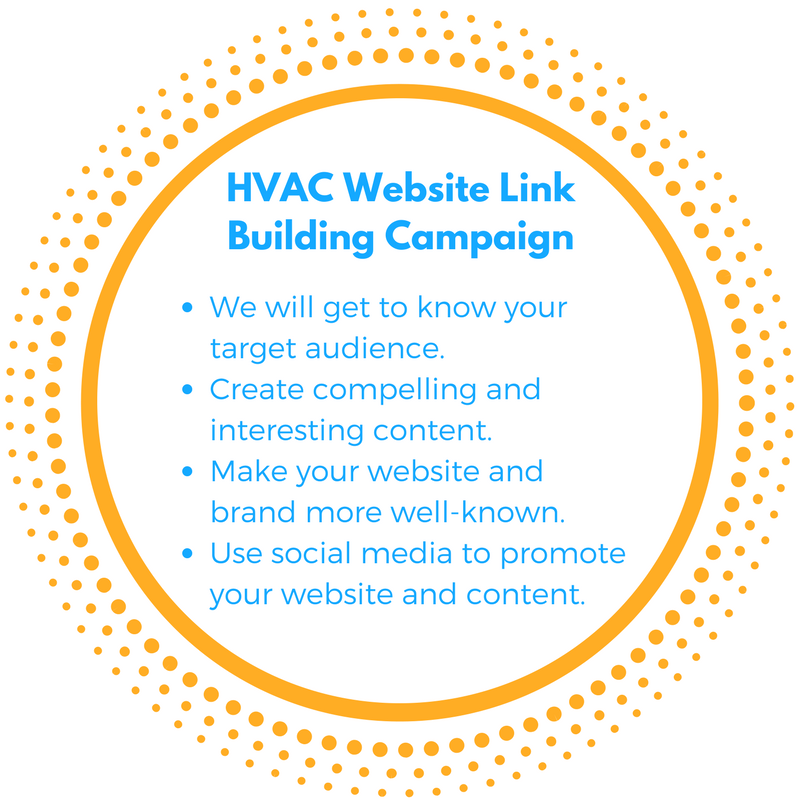 Research target audience
We find out what your potential clients are talking about and what kind of content they are interested in.
Create unique content
We will develop page content that is creative and unique and then we will promote it to your target audience.
Publish website information
We will get your name and brand out in the web by publishing your website information on public listings.
Use Social Media
With your social media platforms, we are able to get your content to a wider audience, having more potential for your web pages to be shared with a number of people.
While a link building strategy takes time to build, but our team at the HVAC Webmasters will spend a lot of dedicated time promoting your content and brand to external websites. With a unique and effective link building campaign from us, you will have links on your website that will give you long-term results in search engine rankings, increase your client traffic, and boost your sales. We are determined to meet your goals and achieve greater success with our link building services.
Let the HVAC Webmasters get you the links you deserve with our premier link building services when you call us today at (800) 353-3409. Give your HVAC company the success it deserves.