Marketing has come a long way in the past decade. Consumers are getting smarter, marketing channels are getting more sophisticated, and it's on HVAC companies to adapt to the current standards. Television ads and cold calling are now obsolete, and they've been replaced with inbound marketing strategies. Some of them include:
Content Marketing: Producing well written content that engages and informs the user
Organic SEO: Optimizing your website design, URL structure, Title/Meta tags, images — and implementing appropriate keywords within your content (no stuffing)
Off Site SEO: Ensuring consistency with online listings, and generating and responding to reviews
Social Media Marketing: Creating a social media presence on networks like Facebook & Twitter
There are, of course, other examples, but these give you some ideas on where to start with your inbound marketing campaign. The brilliance of this concept is that it makes the consumer feel as if they found your services on their own (which they did) and thus makes them more likely to complete a call to action. For HVAC inbound marketing services, call us at (800) 353-3409.
Inbound vs Outbound Marketing For HVAC Contractors
It can be hard to transition your company into an evolving marketing landscape, but you will be rewarded for doing so. Outbound marketing refers to more traditional means of customer acquisition, and its familiarity doesn't correlate with its effectiveness. Some examples of outbound marketing include:
Email Blasts: If you ever get those annoying spam-like emails, that's what these are
Print Ads: Newspaper advertisements in local papers
Telemarketing: Also known as cold-calling, this method has always been controversial, but now even more so
TV/Radio Ads: Local TV spots are not seen as often (people are on YouTube/Roku/etc.)
These methods that were once effective are decreasing in impact every year. Not only that, but they are more expensive to market than inbound techniques. What's worse, HubSpot reports that only 29% of people even want to consult with a salesperson before making a purchase, while 62% will consult with a search engine.
The #1 Company For Inbound Marketing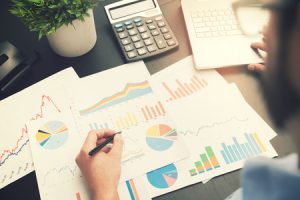 If you acknowledge that inbound marketing is an important element in your online success, how do you go about choosing a service to assist you with the process? Look no further than HVAC Webmasters. Why invest in a generic marketing company when you can choose one that caters specifically to HVAC companies? We have the expertise and resume to make your company an online authority.
If you are concerned about being locked into a long-term contract, don't be. We offer month-to-month agreements so you never feel trapped. We are so confident in our services that we don't require a long commitment since we know you will never want to leave. If you are interested in learning more about HVAC inbound marketing, give us a call today at (800) 353-3409.