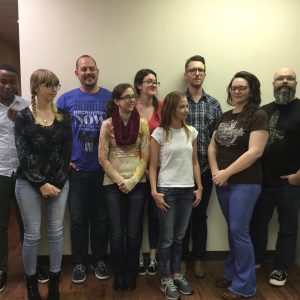 Engagement metrics help HVAC contractors measure and analyze how users interact with their content. In online marketing, content can be published across multiple channels, including your website, social media, paid advertisements, and blogging. Though measuring engagement will depend on which channel the content originates, a few common principles are present in each case.
Consumption: How often an exposed user consumes content
Duration: How long a user is engaged
Exposure: How frequently a user is exposed to the content
Engagement helps HVAC companies find points on a conversion funnel in which a user loses interest. Every conversion is a journey, in which a consumer is converted into a customer. Along the journey, certain points help move the process forward and an ability to both define and measure those points help maximize marketing efficiency. To discuss engagement metrics, and how they can improve HVAC marketing ROI, give us a call at (800) 353-3409.
Why Traditional Metrics Don't Help HVAC Contractors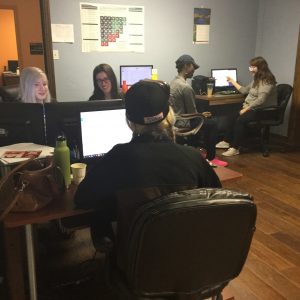 Metrics like views and clicks offer only a broad snapshot of a company's marketing performance. Where heating and cooling companies separate themselves from one another, lies in qualitative analysis. Raw numbers are only valuable in a greater context in which they can form a hypothesis that can be tested, improved, and implemented. With this information in mind, businesses should prioritize metrics that are:
Qualitative: a measurement that includes context and significance
Segmented: a niche measurement that targets a certain group or location
Specific: a measurement that reveals narrow data about a predetermined target
Focus is prioritized when measuring engagement. The more specifically a measurement can pinpoint a user's engagement level and action, the more valuable the resulting information is to companies. When the internet first became mainstream, views and clicks were more valuable than they are today. At that time, only a few businesses knew how to measure the most basic engagement. Today, numbers are readily available with tools like Google Analytics, forcing market analysts to dig deeper.
Finding Measurable Data
Your company website is a great place to accumulate valuable data. If properly optimized, your site will attract relevant users, at which point you can measure throughout the customer journey. Marking points of the process can help determine areas that require improvement, as low engagement for certain points will indicate a problem area. At HVAC Webmasters, we equip each client website with Google Analytics so that we can consistently evaluate incoming data.
If the concept of data measurement seems overwhelming, you are not alone. In fact, many business owners rely on marketing teams to collect and analyze engagement measurements because of the detail and tedious research needed. The HVAC Webmasters is experienced in web design as well as being knowledgeable in the HVAC industry so you can rest assured that we are able to provide the details your HVAC company needs to be successful online. Our experts continuously measure your site's qualitative and quantitative metrics to get a comprehensive view of your site. Then, we work with you, providing the guidance and advice needed to make the necessary adjustments for maximum results.
Call the HVAC Webmasters team at (800) 353-3409 to learn how our team can provide helpful behavior and engagement metrics to keep you at the top of your game.