To convert internet traffic, be it from organic search or paid advertising, into customers, requires a strong call to action (CTA). For HVAC companies, a CTA is an online device that prompts or encourages the user to take action. The most common HVAC calls to action are phone number link or push-to-call button. A website visitor who clicks a phone number link converts from traffic to lead, instantaneously. Examples of calls to action include:
Contact Form Submission
Email Subscription
Newsletter Sign Up
Phone Number Button
With Google Analytics, websites can track completed calls to action in reference to the number of website visitors. In fact, you can track every stage on the conversion funnel — the process which converts a visitor into a lead. Keep in mind that calls to action are not exclusive to organic search. They can similarly be applied to pay per click advertisements as well as social media ads. To discuss how better calls to action will help your HVAC company generate more leads in 2020, give us a call at (800) 353-3409.
Elements of a Strong Call to Action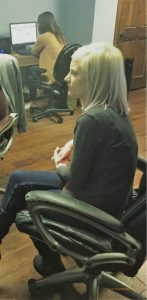 The goal of every HVAC website and advertisement is to generate leads and ultimately convert them into paying customers. In fact, that's the purpose of internet marketing in general. There is no point to having a website, paying for ad space, or branding on social media if you don't gain any financial benefit for your efforts. Calls to action lead your prospective customer to perform the end goal you have in mind, and that's why it's critical that yours is effective. Elements of a strong call to action include:
Clarity: Easy to understand
Simplicity: Short and to the point
Urgency: Encouraging of immediate action
Creating an equally thoughtful and effective call to action is a deviously difficult task that takes skill and training. After all, CTAs direct the flow of your readers towards your services. The HVAC Webmasters team can create effective and engaging calls to action that spur clicks and conversions for better marketing ROI.
Click to Call Functionality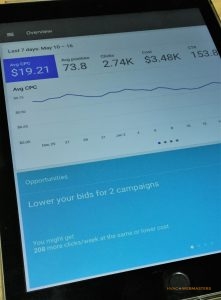 HVAC Webmasters offers click-to-call functionality as part of our CTA implementation. Mobile internet users (the majority of all users in 2020) can instantly connect to your office phone line by clicking the phone number on your website or advertisement. This meets all of the criteria for an effective call to action. It is clear, simple, and urgent, hitting the trifecta of CTA effectiveness. HVAC Webmasters is eager to help you get started with your marketing campaign ASAP.
Finding a marketing company you are comfortable with is not as easy as many think. As an HVAC contractor, you may have experienced this first-hand. Many companies don't understand the nuances of the heating and cooling business or what your target audience expects out of a marketing campaign. The team at HVAC Webmasters has years of experience and know-how, marketing specifically for the HVAC industry.
Call (800) 353-3409 to discuss how a strong call to action can benefit your business!