For content marketing to reach its full potential, a strategy must precede it. The development stage of content marketing is an often understated part of the process. For HVAC marketing to reach its full potential, content must be pre-planned. With the help of HVAC Webmasters, you can develop a content strategy plan that is sure to push you towards the top of Google search rankings once executed. Some of the components of content strategy include:
Distribution Channels: Through which channels will content be distributed?
Keyword Research: What keywords should be targeted based on opportunity?
Target Audience: Who is your target audience and what is their demographic?
Voice and Style: In what voice will your content be written in?
Content strategy should fit within the larger framework of search engine optimization. Distribution channels, keyword research, target audience, and voice and style should all be instructed by the objective of ranking higher on Google search results. For HVAC contractors, lead generation is the ultimate goal, and SEO is the most cost-effective way to produce them. To learn more about HVAC content strategy, call us today at (800) 353-3409.
Developing Content Voice and Style
HVAC web content should be direct and straightforward. Consumers seek information, and your content should provide it in the simplest form. Using good grammar, punctuation, and formatting, goes without saying, but the role directness plays in valuable HVAC content cannot be overstated. By using a direct and straightforward approach, you can easily add keywords to the content in a natural fashion, preventing keyword stuffing while improving SEO. Elements of content voice and style include:
Brand: You want a voice consistent with your brand
Consistency: Speaking of consistent, your voice and style should be
Readability: How natural your content will read to your customer base
Tone: Think about your tone, formal, or informal, descriptive, or direct?
Crafting a defined set of parameters for voice and style allows your HVAC business to mandate a company wide style-sheet which any content writers must abide by. If you invest in internet marketing services from HVAC Webmasters, you are also investing in our team of web content writers who will abide by a set style-sheet that will utilize your input. Best of all, you can be confident that your on page content will be error-free and readable.
Content Strategy and SEO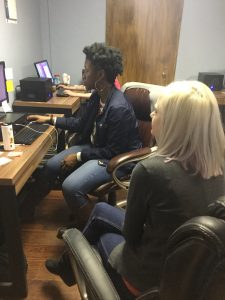 HVAC Webmasters is an all-inclusive internet marketing company. With this in mind, you can be confident that your content strategy fits within the larger framework of SEO. The goal for each of our clients' websites is to rank towards the top of SERPs for relevant industry and local keywords. Not only that, but to outrank competitors in your service area. Instead of dispersing your marketing services through multiple companies, you can get everything in one place with HVAC Webmasters.
There are several marketing firms in which HVAC contractors can invest, but few of them specialize specifically in the heating and cooling industry. HVAC Webmasters is one of those few, which makes our services all the more valuable to contractors across the nation. But we don't use this advantage to overcharge you, in fact, you'll find that our rates are highly competitive with others in the industry,, if not less expensive. To schedule a free consultation, call (800) 353-3409.