Google's Quality Guidelines outline the search engine's criteria for website content. To take full advantage of content marketing and search engine optimization, each of your web pages must meet those standards. HVAC Webmasters offers two basic internet marketing plans; pay per lead (PPL) and month to month (MTM), each of which include content marketing and proofreading. Our proofreading services consist of the following:
Duplicate Content Check: Each website is checked for duplicate or scraped content
Google Compliance: Your content is audited for compliance with Google guidelines
Grammar and Syntax: Your website's content is reviewed for grammar and syntax
SEO Analysis: Content is analyzed regularly to maintain or improve SEO
HVAC Webmasters' staff editor ensures each of your web pages meets Google's quality standards, as well as our own. No page is published before it has gone through a full editing process. Additionally, pages that are already published, go through routine audits to account for variables like Google algorithm updates, competitor analysis, and potential instances of duplicate content. Each page is crafted with the user in mind. Call (800) 353-3409 for content proofreading services.
Proofreading for Google Compliance
Google has a long list of practices to avoid when writing or editing content. HVAC Webmasters strictly adheres to their criteria. We ensure that no black-hat SEO tactics are ever used on your web pages. If your current marketing company has damaged your reputation by engaging in such behavior, it would be best to move on from their services as soon as possible. Examples of black-hat SEO include:
Hidden Text or Links: Invisible text or links
Keyword Stuffing: Over-use of keywords, particularly outside of the page's context
Link Schemes: Purchased links, or manipulative link exchanges
If your website is already filled with content, it's possible that some of these tactics are present. It's also possible that they have limited your pages' ability to rank on Google search engine results pages (SERP's). Using Google Search Console, you can check if you received a manual Google penalty for any of these behaviors. If not, it's best to have a professional proofreader audit your website, to ensure that a penalty is not forthcoming.
Choosing HVAC Webmasters for Proofreading
HVAC Webmasters offers you a choice between two basic marketing plans, both of which include content proofreading. PPL is a per lead payment in which contractors only pay after a lead is generated. MTM is a monthly plan in which fixed payments are made at the conclusion of each month. In addition to content marketing and proofreading, these plans provide web design, SEO, and citation sources. Our clients also have the option to include add on services like PPC management and virtual office spaces.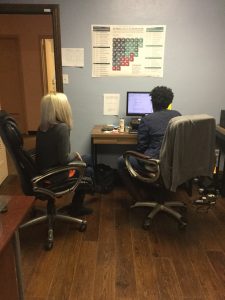 The HVAC Webmasters team is ideal for several reasons. First, we empower our clients by allowing them to choose their basic payment plan, as well as which add on services they would like to attach. Second, our basic services cover a wide range of digital marketing, from website design, to search engine optimization. Last but not least, our company specializes in HVAC marketing, which gives us a perspective unrivaled by other promotional companies. Call (800) 353-3409 for content proofreading services.