Google has fairly extensive Quality Guidelines when judging a website's content. HVAC contractors hoping to improve their search rankings in 2018 must ensure their web content meets those standards. HVAC Webmasters offers content proofreading as part of our content marketing services. Proofreading consists of:
Duplicate Content Check: Each website is checked for duplicate or scraped content
Google Compliance: Your content is audited for compliance with Google guidelines
Grammar and Syntax: Your website's content is reviewed for grammar and syntax
SEO Analysis: Content is analyzed regularly to maintain or improve SEO
Our in-house editor ensures that your website is presented at an optimal level for your prospective customers. HVAC Webmasters prides itself in creating the best overall experience for website users. We understand that content should not be manipulated for search engines but should instead be crafted with the reader in mind. For HVAC content proofreading services, call us at (800) 353-3409.
Proofreading for Google Compliance
Google has a long list of practices that should be avoided when producing content. At HVAC Webmasters, we ensure that none of these tactics are ever used on your website. If you are unfamiliar with the specific guidelines, consider some of the examples below:
Content Duplication: We run software that checks content against other websites to prevent duplicate content
Hidden Text or Links: We confirm that all text and links are visible
Link Quality: We proofread for internal links to optimize user navigation
Keyword Relevance: We ensure that pages are ranked for relevant HVAC keywords
Manipulative tactics involving content are sometimes referred to as black hat SEO. We are adamant about avoiding such tactics in our HVAC content marketing services. If you have content already written on your website, we will audit it for Google compliance and create entirely new content if necessary.
Choosing HVAC Webmasters for Proofreading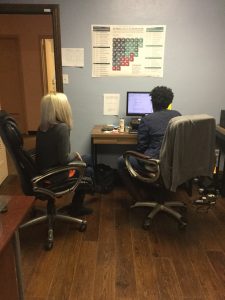 Sure, you can higher a generalized web content service to proofread your content. But how much experience do they have working on HVAC websites? We know the industry language that is used for heating and cooling services. By spending decades working with contractors like yourself, we can lend our in-depth knowledge to all aspects of our business.
If your website has failed to produce the leads necessary to grow your business, 2018 is the perfect time to make a change. HVAC Webmasters specializes in HVAC industry content marketing and will be happy to craft new content for your company. But that's not all. We will also design your website, optimize it for search engines, and market it on social media. Call (800) 353-3409 for HVAC content proofreading services.