Content marketing is essential for online success. HVAC companies have a service to offer, but what good is it if not properly marketed? An often overlooked aspect of content marketing is blogging. Consistent blogging keeps fresh content flowing through your HVAC website. Google takes note of website activity, which makes scheduled blog posts vital to search engine optimization (SEO).
There are two primary types of blogging. Internal blogging and external blogging. Internal blogging refers to blog posts that are part of your HVAC company website. External blogging refers to blog posts that are exhibited on a separate entity, i.e. Blogger, WordPress.com, Tumblr, etc. For SEO purposes, internal blogging is the most valuable to your HVAC company. Enticing Google to continue to crawl your website for new content can help you rank higher in search results.
How Blogging Helps Lead Generation
Lead generation is the goal for most HVAC contractors. If it isn't going to help secure customers, what is the point? It is important to establish a direct line between blogging and customer growth. Blogging keeps new content circulating through your website. Regular blog activity, along with other SEO strategies, will help your HVAC company climb up the rankings in search results. As you rank higher, your website will become more visible and generate more organic clicks from potential customers. While HVAC blogging might seem like a monotonous activity, if it generates more customers, it's well worth it. Below are some of the benefits to consistent internal blogging:
Authority Link Building
Informal Outreach
Social Media Content
Website Activity
Blogging provides an opportunity for HVAC contractors to reach customers informally. While website pages contain informative content about services, blog posts can be more casual and reference current events or pop culture. Blog posts also present a chance to link to authority sites. Authority websites are pages that are established as reputable. Examples of authority websites are HVAC equipment suppliers, review sites, and government pages. Blog posts also give you content to post on your social media pages like Facebook and Twitter.
The Frequency of Blog Posts for HVAC Contractors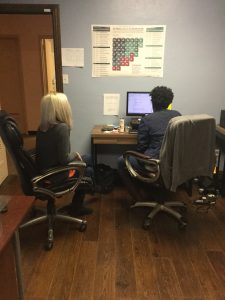 HVAC companies should blog every month. Monthly blog posts provide new content for your website, and ensure that Google will continue to monitor it for activity. Posting blogs every six months will not suffice and could cost you on Google search rankings. The importance of consistent blogging cannot be understated. Optimizing your website for search engines is critical, but the ability to add new content is what can separate you from competitors.
We understand that HVAC companies don't want to spend their time writing blog posts. That's why at HVAC Webmasters, we provide monthly blog posts for you. Our team of content writers will craft relevant and informative blog posts to keep your HVAC company website active. For HVAC blogging services, give us a call at (800) 353-3409