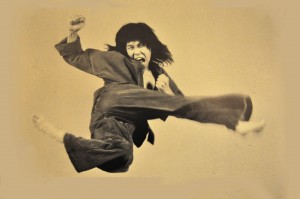 HVAC SEO Gold proudly presents our all-new Online Domination Campaigns:  The next generation of online advertising has arrived!  Remember this day as the day you turned your company's website around and set it firmly upon the path to higher search result rankings based purely on the SHEER MIGHT of Organic Search Engine Optimization!
If you are on this site reading this very article, chances are great that YOU:
Wish to RAISE your company's online profile.
Want to INCREASE  the profitability of your website.
Are looking to UPGRADE your site's web design to work on mobile devices.
Want to DECREASE senseless spending on ineffective Pay Per Click ad campaigns.
Are ready to KICK your current website service to the curb!
HVAC SEO Gold's Online Domination Campaigns are created with Organic Search Engine Optimization in mind:  That means people who are online looking for HVAC services in their home areas don't need to know the name of your business, where you are located, or any of your contact information!  They can search for basic keywords and find your business:  Best of all, when they DO click on your link?  It doesn't cost anything extra – A FIGHTING ADVANTAGE over traditional, outdated Pay-Per-Click advertising methods!
What Does it Cost? – Online Domination Campaigns
In a show of mutual HONOR AND RESPECT for new clients and our new Online Domination Campaigns, we are offering $0 Set-Up Fees, $0 Activation Fees, and ZERO Long-Term Commitments!  We're fired up and ready to get to work on your website – All you have to do is pay for the first month's service!
Our Online Domination Campaigns are offered on a strictly month-to-month basis.  Most of our clients begin to notice significant improvements in their online web presence after only three months!  After a year?  Many of our clients find themselves as the #1 search result for HUNDREDS of keywords that Google receives every day!
Let's take a look at the Top 10 Cities in the United States of America for HVAC Searches:
Raleigh
Nashville
Charlotte
Washington
Atlanta
Philadelphia
St. Louis
Houston
Austin
Dallas
If your business is located in one of these 10 major cities in the United States of America, then HVAC SEO Gold's Online Domination Campaigns could be a true GAME CHANGER for your company's online profile!  We work tirelessly to make sure ALL of our sites are equipped to TAKE OVER the #1 spot for organic keyword searches in markets across the country!
Even if you're located in one of the lighter colored regions:  Online Domination Campaigns are a valuable strategy to help you COMPETE for those precious clicks worth hundreds or thousands of dollars for your business!
Call us today to discuss what strategy is right for your business and for your area BEFORE signing up for service – We're here to answer your questions!