Why Reviews Matter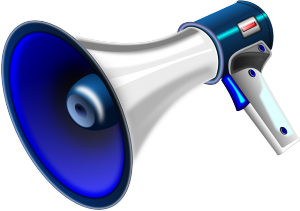 As an HVAC company a large bulk of your business should be coming from the internet. When people need a local service, they pick up their smartphone and Google search for a reliable company. One of the biggest factors in who they will choose is the reviews they see. Online customer reviews are increasingly important to your rankings and lead conversion rate.
Google Maps & Reviews
One of the biggest reasons that customer reviews matter so much is due to Google Map results. When someone searches locally and sees your business, Google now prominently places your reviews in the results. Companies with no reviews look less reliable and trustworthy than those with previous clients' glowing reports. This addition of reviews to map results has increased the importance of reviews for local businesses.
How to Gain Online Reviews
The importance of customer reviews doesn't just apply to lead conversion, it is also believed to affect your SEO ranking. That is why it is important for your company to build up your online reviews from happy clients. When someone sees your company pull up with positive reviews, they are far more likely to choose your business. So how do you gain online reviews? The following are tips we provide for our clients to boost online customer reviews:
1) Provide superior customer service: By being the best at what you do you can increase the amount of online reviews you have. When your HVAC techs provide quality customer service to clients, they will want to talk about you online. People are prone to sharing their opinion, so ensure it is a positive note you end on.
2) Ask for reviews: This seems simple, but is a big component of garnering reviews. Keep in mind that you cannot pay clients for reviews or offer incentives for reviews (this breaks the guidelines laid out by Google, Yelp and other review sites). But it is definitely a great idea to ask for reviews from happy clients. Most people will be glad to do this when they have had a positive experience.
3) Engaging clients on an ongoing basis: The interaction you have with clients should go beyond just the time of service. You should implement important tools like social media, blogging and newsletters to ensure you are always fresh on the minds of customers. They will be more likely to reach out and talk about you online if you are already there starting the conversation.
4) Use your reviews beneficially: When you do have online reviews, ensure you use them to your benefit. Our SEO experts work hard to employ your reviews to your best interest.
If you are interested in learning more about the importance of customer reviews for HVAC companies, talk to us today!