The Evolving Keyword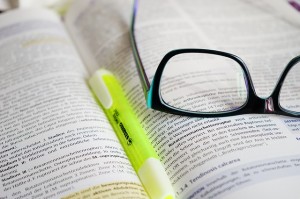 Keywords have been an important component of SEO for many years. Unfortunately, keywords have also been abused severely in the world of optimization. But the keyword is evolving and Google's updated algorithms allow them to find not only keyword phrases now, but also related ideas. Is your website employing not only HVAC keywords, but also important related ideas?
Related Ideas Add Authority
Initially keywords were given weight by search engines because they were used to indicate what your page was about. Google read your keyword phrase throughout your page and ranked you higher based on the use of that keyword. But then came the abuse. People filled their pages with the repetitive use of a keyword, instead of quality content. This tactic is called keyword stuffing. And once upon a time this may have helped you rise to the top.
But not anymore. Google has wised up and their new algorithms are much smarter. They now not only look for keywords, they also look for related ideas they already know should be there. Google's goal is and always has been to send their users to the best, informative content around.
This concept of related ideas being looked for alongside keywords is called semantic connectivity. It refers to the concept that a topic has depth and any well written page should contain certain related ideas to the keywords. This isn't to say the keyword is dead. It should still be used properly, but it must be paired with high quality content.
That is why we have a team of professional writers at HVAC Webmasters who research every topic in-depth. Every single page of our clients' websites is constructed to have detailed content that answers questions, provides useful information and is well-written.
If you are ready to implement the proper use of keywords and related ideas for HVAC sites, give us a call. We will be happy to help you learn more about the ever evolving keyword. And feel free to check out this Moz Blog Whiteboard Friday video which gives an in-depth explanation of semantic connectivity.