In today's day and age, internet marketing is the top-rated method of gaining new customers and leads. However, internet marketing is a collection of multiple components that work together to produce a comprehensive presence online for your business. If your online marketing efforts are incorrect or ineffective, it could be detrimental to the entire campaign. Typical internet marketing campaigns include a mixture of:
SEO Elements: These components help your content rank in SERPS, a crucial aspect of getting found online.
PPC Campaigns: These pay-per-click techniques offer focused audience communication and can deliver more bang for your buck to supplement SEO or while waiting for your site to index.
Social Media: Each of these platforms provides great opportunities for both organic and PPC campaigns that can build awareness for your HVAC company and build its customer base.
Reputation Management: With more than 1/2 of the population researching company reviews before making a decision, these snippets of feedback are crucial for a successful online marketing campaign.
The HVAC Webmasters experts understand how each component of your marketing efforts works together to create a comprehensive campaign that builds your business. We work with you to discover your individual business goals and deliver a well-planned campaign that gets your HVAC company seen throughout the internet. Call us today to learn how our professionals can help you get a better ROI on your marketing dollars.
Our web design and online marketing rates are extremely competitive, and we don't stop working on your online presence after your new site goes live. We make continuous updates to ensure that you continue to grow and see results. We want your phone to keep ringing, and we'll pull out all the stops to make that happen for you. Call us today at (800) 353-3409 to get started on your internet marketing approach for your HVAC business.
Organic SEO for Heating & Air Conditioning Companies
What exactly is Organic SEO and why does this matter for my business? Most HVAC contractors have a website of some sort to simply establish their name on the internet. You have it because it seems like you should. (And, in fact, you should.) In today's market where customers are largely using browser searches to find contractors for home service needs, the actual composition and substance of your site are imperative. If your site isn't designed for SEO, your business site and name will not reach the top of SERP results for potential customers to see. In other words, without proper SEO, your top-quality company can't be found.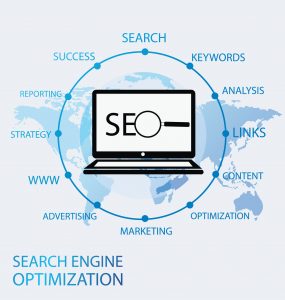 HVAC Webmasters specializes in organic SEO, which means we use organic techniques to help your site be indexed quickly and accurately by Google. By using organic techniques as our main effort, our professionals are able to save you considerable costs with the same outcome. While PPC and other online methods are productive, none offer the results that organic SEO can offer when done correctly and efficiently.
Through the years, Google has cracked down on black hat tactics such as keyword stuffing, low-quality linking, and many other methods that were once used to improve search rankings for particular sites. Through multiple algorithm updates, the platform has created a landscape where content is king and correct organic methods are rewarded with higher rankings. The HVAC Webmasters team keeps up-to-date on all the latest SEO methods to ensure that your site is always optimized to its fullest for more traffic, higher conversions, and better leads.
From content creation and page structure to semantic markup and mapping, we cover every aspect of optimization to ensure that your site can dominate the rankings and get the attention of all those new customers out there in need of your services. 
The Essential Elements for SEO Success
We know that it requires a specific skill set to deliver quality HVAC services to your customers. In the same vein, effective heating and air conditioning SEO calls for several key areas of expertise, and we've assembled those skills under one roof.
We have professionals on-staff for:
…And so much more!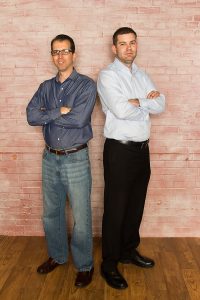 Trust a single partner to work with you to execute an online marketing presence that is truly successful in the short and long term. Contact us to learn more about our team and what SEO services we can offer your HVAC company.
Your Internet Marketing Solution
Don't waste another day waiting on calls or growing frustrated with your struggling web presence. Let our team of experts work hard for you and your business to develop an effective internet marketing strategy that will serve you for years to come. The sooner you start, the sooner we can get to work on turning around your awesome new site and updating all your online accounts. Search Engine Marketing has an incredible return on investment, and you won't regret moving forward with us.
Call us at (800) 353-3409 for a free consultation to revolutionize your internet marketing results!