Growing your HVAC business is more challenging than ever with emerging competitors throughout the United States. But, on the flip side, more tools are available for companies to grow their brand digitally and traditionally.
HVAC Webmasters specializes in digital business growth for AC companies. Our agency utilizes a medley of services to empower contractors to expand brand awareness and improve lead generation.
Check out some of the best ways to grow your HVACR business:
Defining Your Business Goals for 2022
Business growth typically covers a wide range of areas, including revenue, customers, employees, and brand awareness. Some of these things are easier to measure than others, but each is important.
As a business owner, generating revenue is a consensus goal and one that HVACR companies should not take likely. But, of course, you'll need more customers or higher fees to make more money. As a result, you'll eventually need more employees and greater brand awareness.
Revenue Growth
Making more money in the heating and cooling industry requires tweaks in acquisition and delivery. To acquire new customers, you will need to invest in marketing and promotion. The highest earners have mastered their marketing campaigns.
Customer Acquisition
Acquiring more customers requires a robust online presence in 2022. Therefore, you must invest in SEO and reputation management to strengthen your marketing channels. In addition, most parties will seek to validate your service online before purchasing in the digital era.
Talent Acquisition
Serving more customers requires a bigger team of HVAC technicians. Hiring employees is a challenge in itself, but for a sustainable business model, employees must demonstrate skill, competence, and character.
Brand Awareness
A mark of successful business growth is the expansion of brand awareness. Measuring awareness is less straightforward than revenue or customers, but it often increases both numbers. With so many digital platforms at your disposal, establishing a brand is a no-brainer.
HVAC Business Growth Ideas
1) Search Engine Optimization
Incorporating SEO services for HVAC companies can help grow your business online. Organic SEO is the most sustainable digital marketing service and cultivates the most significant long-term ROI for local businesses.
Paid advertising is not a scalable solution for most HVAC companies. Growing your business requires playing the long game with on-page SEO. Ranking for top keywords on Google Search and Google Maps fosters consistent lead generation over time.
2) DataPins
DataPins is a Local SEO and Reputation Management tool for HVAC companies. The tool allows AC repair techs to drop a pin each time they perform a job in the field. The pins auto-publish to your company website and send automated review requests via email and SMS to the customer.
The tool produces user-generated content for your website and validates location via schema markup. The results increase Google rankings and boost on-site conversions through demonstrated social proof.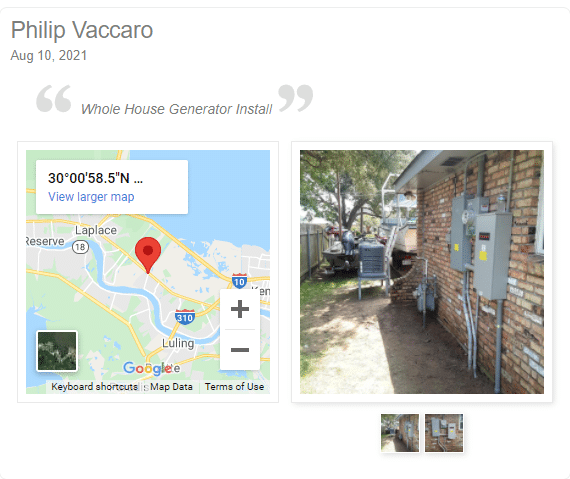 3) Custom Domain Name
A legitimate business should own a branded domain name with authority and credibility. Unfortunately, some HVAC companies use subdomains that restrict online growth and limit brand awareness. The first step is to purchase a domain name with GoDaddy or another domain provider.
Once you own your domain, it's time to establish topical and industry authority through citations and links. You should use a citations service to get your website and business information listed on every major directory. Acquiring editorial links can only occur after you publish high-quality content.
4) Reputation Management
Reviews often dictate consumer decisions, making reputation critical to business growth in 2022. Your Google reviews, in particular, must demonstrate a favorable perception of your heating and cooling company.
Aside from Google Business Profile, reviews on Facebook, Yelp, and Angi also influence your customer's decision-making process. Embedding 3rd party reviews on your website can help facilitate an expedited sales process.
5) Incentivization
Ultimately, promotion can only take your business so far because your employees must perform excellent services to validate your company. One method to improve employee performance is to build incentive structures.
Techs with an incentive to perform excellent work rather than finish fast are more likely to elicit favorable reviews from your customers. Of course, financial incentives are the most effective, but showcasing leader pools and introducing awards are other strategies to incentivize your employees.
Measuring Business Growth
HVAC companies must identify KPIs for business growth and monitor metrics with accounting software like QuickBooks Online or Freshbooks, along with digital marketing tracking software like Google Analytics and DataPins.
Accounting Software
Most businesses have accountants on staff who utilize software like QuickBooks Online and Freshbooks. Hiring a competent accountant is one of the best investments you can make, as you'll be able to monitor KPIs throughout quarters, seasons, and holidays.
Digital Marketing Tracking Software
Google Analytics and DataPins help contractors measure online business growth through various metrics. For example, Google Analytics can track conversions based on website pages and user behaviors. Conversely, DataPins can measure ranking improvements and consumer reach over time.
Investing Resources in Business Expansion
Achieving business growth calls for an investment of time, energy, and finances. Promoting your company online, in particular, is something you cannot achieve by yourself. As a result, you can hire a digital marketing agency or hire an in-house marketing team to reach your goals.
Digital Marketing Agency
Most companies hire a digital marketing agency because of its cost and convenience. Most competent agencies handle every aspect of your online presence, including SEO, content marketing, paid advertising, and website design. Of course, it helps to invest in a firm specializing in HVAC marketing.
In-House Marketing Team
Larger AC companies may hire a marketing team in-house to reserve greater control over the day-to-day processes. Most in-house teams have fewer resources than a full-service agency but more frequent contact with your decision-makers. Business owners who have an in-depth understanding of marketing may prefer an in-house team.