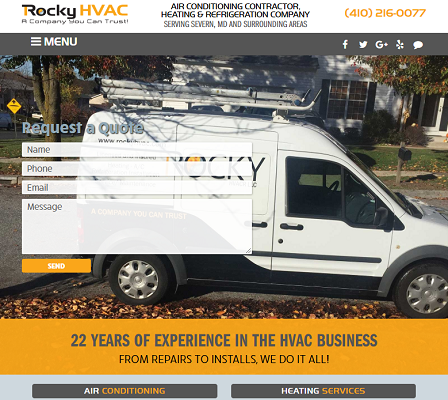 Doing Your Competitive Research
Sometimes, it's okay to take page from the playbooks of other successful businesses. While finding your own original brand is essential, it pays to understand what causes success in your industry. That's why part-time copycats can win (and win big) when it comes to website SEO!
Today, we're going to explain how to research your competitors to identify their key strengths and weaknesses. While some forms of copycatting should be kept strictly off limits, these tips will help you discover your own paths towards better online traffic and leads. By the end, you should have a handy list of improvements to make for your own web presence!
What is Website SEO?
In case you're new to the world of website search engine optimization, it's the designing and updating a website for better performance in search engines (namely Google). SEO professionals research guidelines published by the search engine and recommendations from other industry authorities to help their clients rank higher.
From the viewpoint of a hardworking business owner, website SEO makes the difference between obscurity on the back pages of Google and outstanding lead growth on page 1. While dozens (if not hundreds) of digital marketing companies offer up their insights into local search, why not borrow strategy from HVAC professionals who have already proven successful? Not only will you save time and money, you'll save a lot of energy and heartache!
Copycatting vs Plagiarism
Before moving on, we need to make a quick note: Plagiarism and other copy/paste tactics are not ethical or effective copycatting tactics.
Scraping (taking content without giving credit) will rarely provide your website with any sort of boost to website SEO. Claiming credit for someone else's work (plagiarism) could even land your business in legal trouble! Avoid these tactics at all costs. They aren't worth the hassle.
The true key to copycatting is identifying the underlying principles behind a company's success and adopting them in a unique style for your business. Once you learn how the top ranked companies earn their premium position, then you find a way to one-up their tactics. Now, let's dive into developing your research strategy!
Step #1: Find Your Top Competitors
Let's say you work in the Grapevine community of North Texas. How can you go about identifying which competitors are worthy of research? After all, you don't want to take your tips from a poorly ranking company, no matter how fancy their website is!
Since the goal is to eventually rank up in local search and other organic results, that's a great place to begin your research.
No one earns better site traffic than the local 3 pack at the top of search results. Google only awards these listings to brands that display a high degree of industry expertise, authority, and trustworthiness. In other words, these professionals have earned their place, making them the perfect research material.
You'll also want to analyze local competitors who rank well in the regular organic listings. These are the traditional placements that still earn a large percentage of clicks. Be sure to examine their listing features and text too!
Notice, we're not concerned with companies beyond page 1 of search results. Even if they have some lessons to teach us, they don't rank well enough to claim the premium front page traffic. We only want to learn from the best! Don't be concerned by the PPC ads either, as their paid positions rarely reflect the quality of their website.
Step #2: Identify Strengths
Now that you've identified your ranking competitors, it's time to dig deep into what makes those websites successful. Keep in mind, we want to focus on elements that matter most to local search and lead generation. So don't spend too much time on aesthetic differences between your site and your competitors.
Areas to Focus Your Research
Keyword Strategy: phrases, frequency, and placement
Navigation: menu style, number of service pages, placement of links
Mobile: mobile browser loading speed, page responsiveness
Loading Speed: initial loading and time between site pages.
Writing Style/Format: section size, page size, headers
Calls to Action (CTAs): forms, phone number placement, frequency
Images: custom vs stock photos, captions, size, frequency
Videos: embedded videos (or lack of them)
Social: like & share buttons; follow buttons
Reviews: placement, variety
That's a pretty sizeable list to go through, so make sure to keep a checklist to help you during research! Begin with each competitor's homepage, taking a close look at everything above the first page fold. What sort of menu do they use? How does it respond to a mobile browser? Most top ranking companies already utilize a responsive design that fits to any screen size. You'll probably notice a very clear call to action (with a number included) near the top. What sort of wording do they use?
Make sure to pay close attention to how your competitors structure their service pages! Many high ranking companies do a fantastic job of going beyond the homepage and hyper-optimizing their child pages. Once you've written down all the strong points of each competitor, it's time to move onto the final step.
Step #3: Copycat & Adapt
Now we come to the most challenging part of our copycat process: application. Hopefully, you've studied your competitors well, learned their keyword strategies, and picked up some valuable ideas. When it comes to effective copycatting however, there's one rule of thumb you'll need to keep in mind…
Top rank websites don't have to be perfect, but they must be the best.
In other words, the most successful copycats learn how to adopt their competitors' strategies and add their own unique improvements. What might this look like in website SEO?
More diverse keyword usage.
More original, high quality photos.
Better text formatting and writing.
Better reviews integration.
Stronger calls to action.
Faster page loading times.
Direct messaging capabilities.
and More!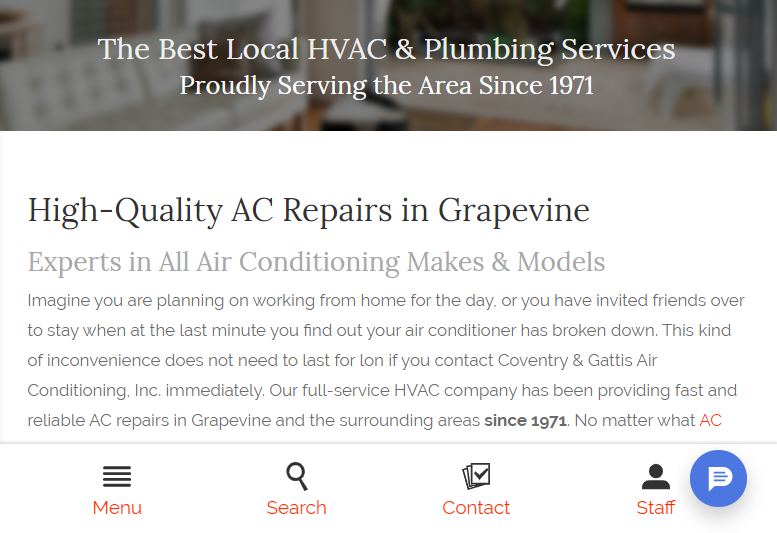 Keep in mind, many of the unique and experience-molding features in these websites may be the work of seasoned web professionals. Even writing style takes time to adapt, so don't feel disheartened if these improvements take time. You may also find helpful tools/widgets in WordPress to make the changes easier.
With that being said, you don't have to perform all these updates by yourself! There are plenty of digital marketing teams that can bring you closer to ranking #1 in local search. Take a look at marketing companies that rank high for "HVAC SEO". After all, you only want to team up with winners!
Develop Your Website SEO!
Crafting your own successful website SEO strategy can be a real challenge, even if you can take a few pointers from industry champions. Our experienced SEO pros at HVAC Webmasters would love to partner with your company to create lasting growth! We support hundreds of businesses around the United States, providing stronger traffic and lead generation through higher ranking. For a free consultation, call us anytime at (800) 353-3409!